Twitter's recent problems have angered many users, but have also inspired many to add a little humor to the situation. Personally, I've gotten some mileage out of the Fudgie the Whale discussions. Eric Weaver posted an article that explained twitter's outages due to the change in power from clusters of little birds to powerful but unreliable whales.
The inimitable Hugh MacLeod has published some great twitter drawings on Gapingvoid. My favorites are adventures in twitterville and twitter's down again
Rodney Rumford has some great images here guaranteed to make you smile.
I think the
Twitter Whore
on YouTube is lame, but some like it.
There are four pages of twitter comics on Bitstrips, but this one by 5thHorseman is
my favorite
.
And of course, who doesn't smile at Diesel Sweeties.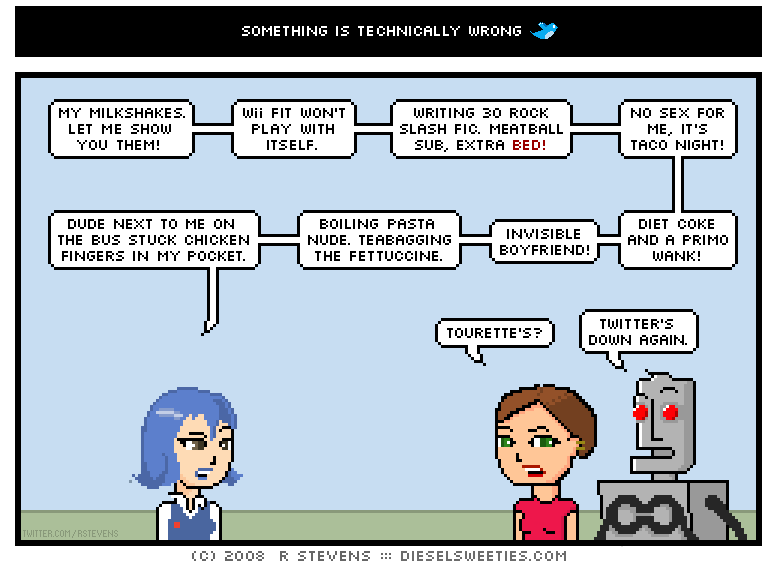 see more
hipster robot webcomics and pixel t-shirts